Civil CADD
Civil CADD comprises of various courses, which includes industry specific CAD software that are used by Civil Engineers for accomplishing preliminary tasks like drawing structures, designing, remodeling, streamlining of projects & evaluating multiple scenarios.
CAD software is used to aid in the designing, drafting and documentation, analysis, defining workflows, surveying and mapping of civil projects.
Civil Engineering:
Civil Engineering is the discipline which deals with designing, constructing, and maintaining the physical and naturally built environment like roads, bridges, canals, dams, and buildings by applying the concepts of mathematics, engineering, arts, science, and technology for designers.
It is the mother of various engineering studies like Architectural Designs, Building Design, Structural Designs, and Land Survey & Transportation Design.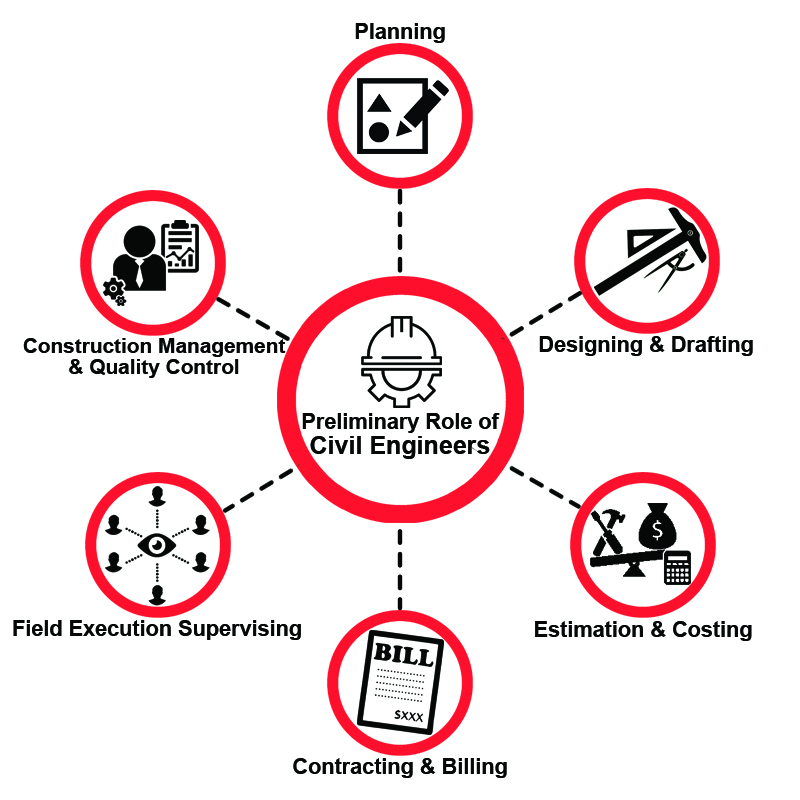 Employments:
Civil engineers with CAD skills are eligible to get employment in various sectors such as:
Government Departments
Infrastructure Companies
Construction Companies
Self-Employed Building Designers
CAD Courses at CADD Centre:
CADD Centre is an authorized training centre which offers courses in various combinations and as a stand-alone basis for different software in Civil Engineering. We teach latest versions of world's most popular software products for AutoCAD 2D, Micro station AutoCAD Civil 3D, MXRoad, Revit Architecture, Structural Analysis, Project Planning & Management.
After gaining the CAD skills, any civil engineers can easily find employment in government as well as private sectors thereby easily creating complex drawings and 2D & 3D renderings of structural components, including framework, foundations.
Courses offered at CADD Centre:
CADD Centre offers training on following courses for Civil Engineers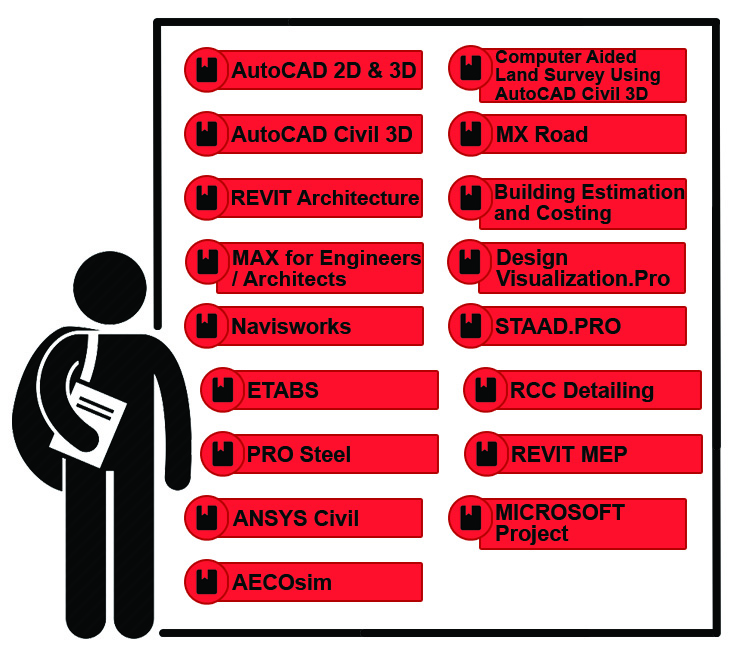 Job Titles:
Jobs students can look for the following job opportunities:
Civil Engineer
Building Designer
Architectural Designer
Field Engineer
Construction Manager
Structural CAD Designer
Site Inspector
Supervisor
BIM Designer
RCC Detailer
Certifications offered by CADD Centre:
CADD Centre offers following combinational course certifications for Civil Engineers:
Expert Programs
Master Diploma Programs
Proficient Programs
Diploma Programs
Essential Programs
Entry-level Salary
Up to Rs 2 lakh per annum (in India)
See Also
Testimonials
Student experiences and opinions are of value to us and to our future students.
Master Diploma
A quick take on how Master Diploma courses will accelerate your
engineering career.
CADD V2020
Click to view the learning outcomes for ACADD V2020 supported by an App by CADD Centre.